高温 滤袋是袋式除尘器的核心过滤组件,其造价约占设备费用的10%~15%。 PTFE high temperature filter bag is the core filter component of bag filter, and its cost accounts for about 10% ~ 15% of the equipment cost. The material of the filter bag making the filter bag directly determines the performance parameters of the bag filter, such as the specifications of the dust removal equipment, dust removal efficiency, emission concentration, operating resistance, and service life. Therefore, it is very important to choose the right filter bag properly. Filter bag selection principles Bag filter is generally based on the nature of the dust-containing gas, dust and dust removal method of the filter bag selection, selection should follow the following principles: (1) reasonable structure, high capture rate; ( 2) Good peelability, easy to remove dust, and difficult to scale; (3) Suitable air permeability, low resistance and high filtration accuracy; (4) Has sufficient strength and good dimensional stability; (5) Has good temperature resistance, Chemical resistance, oxidation resistance, hydrolysis resistance and wide adaptability; (6) Wide source of raw materials, stable and reliable performance; (7) Low price and long life.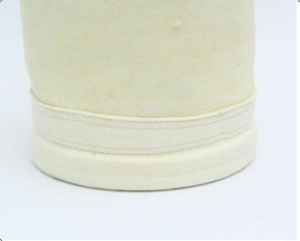 Basalt fiber high-temperature filter bags have a wide range of applications. The main application is to make bag filters for dust removal or collection of products in the steel, chemical, cement, carbon black, and food industries. Bag dust collector (bag dust removal technology) is an efficient dust removal device for air pollution control. Its great advantage is that it has high dust removal efficiency. In practice, it can reach 99.99%. The dust emission concentration can be less than 10mg / m3, or even 2mg / m3. In all dust removal equipment, the dust removal efficiency of the bag filter is compared. high. Product overview: 1. At present, the fiber raw materials for industrial filter materials are polypropylene, polyphenylene sulfide, aramid, polyimide and glass fiber, which can withstand relatively high filtration temperatures of only 260 ° C. In industrial production, there are many filtration environments exceeding 330 ° C, and chemical filter materials are required to be resistant to acid and alkali corrosion and the chemical properties of the filter material are stable. So all this suggests that basalt fiber material will be an excellent raw material for filter cloth, and has a broad application prospect and huge market capacity. 2.Basalt fiber high temperature filter bag is made of basalt fiber with high tensile strength as raw material. It has high temperature resistance, acid and alkali corrosion resistance, and oxidation resistance. It can meet the harsh dust removal operation environment, improve the dust removal efficiency and extend the service life of the filter bag.
Recommended by Jiangsu Fengxinyuan Environmental Protection Group Co., Ltd.
: Application areas : 化工 电子 食品饮料 金属加工 石化 油漆和瓷漆 微电子 制药 树脂塑胶 油墨和涂料 水处理 Automotive industry chemical electronics food beverage metal processing petrochemical paints and enamels microelectronics pharmaceutical resin plastic inks and coatings water treatment
: Long tail words often searched by users : 生产厂家 价格 品牌 厂家直销 批发 公司 厂商 供应商 Manufacturers manufacturers prices brands manufacturers direct sales wholesale companies manufacturers suppliers
: Brands of Jiangsu Fengxinyuan Environmental Protection Group cover cities : Shijiazhuang, Tangshan, Qinhuangdao, Handan, Xingtai, Baoding, Zhangjiakou, Chengde, Langfang, Hengshui, Shanxi, Taiyuan, Datong, Yangquan, Changzhi, Jincheng, Shuozhou, Xinzhou, Jinzhong, Linfen, Luliang, Yuncheng, Inner Mongolia, Alashan League, Xing'an League, Xilinguole League, Hohhot, Baotou, Wuhai, Chifeng, Tongliao, Ordos, Hulunbuir, Shenyang, Dalian, Anshan, Benxi, Dandong, Jinzhou, Fuxin, Liaoyang, Tieling, Chaoyang, Huludao, Jilin, Changchun, Siping, Tonghua, Baishan, Liaoyuan, Baicheng, Songyuan, Yanbian, Heilongjiang, Harbin, Qiqihar, Mudanjiang, Jiamusi, Daqing, Jixi, Shuangyashan, Yichun, Qitaihe, Hegang, Heihe, Daxinganling, Xiamen, Zhangzhou, Quanzhou, Sanming, Putian, Nanping, Longyan, Ji'an, Ganzhou, Jingdezhen, Pingxiang, Xinyu, Yingtan, Liaocheng, Laiwu, Kaifeng, Luoyang, Nanyang, Luohe, Xuchang, Sanmenxia, Pingdingshan, Zhoukou, Zhumadian , Hebi City, Jiaozuo City, Liyang City, Anyang City, Shangqiu City, Xinyang City Jiyuan, Huangshi, Xiangyang, Jingzhou, Yichang, Shiyan, Xiaogan, Jingmen, Ezhou, Huanggang, Xianning, Suizhou, Qianjiang, Xiantao, Enshi, Shenjiajia, Zhuzhou, Xiangtan, Hengyang, Shaoyang, Yueyang, Changde, Zhangjiajie, Yiyang, Yinzhou, Yongzhou, Huaihua, Loudi, Xiangxi, Hainan, Haikou, Anding, Lingao, Sanya, Chengmai County, Wuzhishan City, Wenchang City, Qionghai City, Wanning City Dongfang City, Qiongzhongli Miao Autonomous County, Baoting Li Miao Autonomous County, Baisha Li Autonomous County, Changjiang Li Autonomous County, Ledong Li Autonomous County, Lingshui Li Autonomous County, Tunchang County, Liuzhou, Guilin, Wuzhou, Beihai, Fangchenggang, Qinzhou, Guigang, Yulin, Baise, Hezhou, Hechi, Laibin, Chongzuo, Chongqing, Mianyang, Zigong, Panzhihua, Luzhou, Deyang, Guangyuan, Suining, Neijiang, Leshan, Ziyang, Yibin, Nanchong, Dazhou, Ya'an, Guang'an, Pakistan Zhongshi, Meishan, Liangshan, Aba, Deyang, Ganzi, Guizhou, Guiyang, Zunyi, Anshun, Liupanshui, Bijie, Southeast Guizhou, Qiannan Southwest Guizhou, Tongren, Zunyi, Kunming, Qujing, Chuxiong, Zhaotong, Baoshan, Lijiang, Pu'er, Lincang, Dali, Honghe, Nujiang, Wenshan, Dehong, Xishuangbanna, Diqing, Yuxi, Tibet, Lhasa, Shigatse City, Changdu, Linzhi, Shannan, Naqu, Ali, Shaanxi, Xi'an, Tongchuan, Baoji, Xianyang, Weinan, Yan'an, Hanzhong, Yulin, Ankang, Shangluo, Gansu, Lanzhou, Jiayuguan, Jinchang, Baiyin, Tianshui, Wuwei, Zhangye, Pingliang, Jiuquan, Qingyang, Dingxi, Longnan, Gannan, Linxia, Qinghai, Xining, Haidong, Haibei, Haixi, Yushu, Huangnan, Guoluo, Ningxia, Yinchuan, Wuzhong, Guyuan, Zhongwei, Xinjiang , Urumqi, Changji, Yili, Altay, Tacheng, Karamay, Shihezi, Wujiaqu, Turpan, Hami, Aksu, Hotan, Alar, Tumshuk, Kashi, Bayan Golen, Kizilsu Kirgiz, Boltara