PTFE needle felt, glass fiber needle felt can be used in the automotive industry for sound insulation, sound absorption, shock absorption, flame retardant, etc., mainly used in the field of industrial filtration; high temperature smoke filtration; glass fiber needle felt is widely used in carbon Various bag type dust collectors for flue gas purification and dust recovery in industries such as black, steel, non-ferrous metals, chemical, and incineration. 1. Used for various heat sources (coal, electricity, oil, gas) high-temperature equipment, heat insulation of central air-conditioning pipes; 2. Used for various thermal insulation and fire-proof materials; 3. Used for sealing, sound absorption, filtering and filtering in special places Insulation materials; 4. Used for the insulation of various heat transfer and heat storage devices; 5. Used for sound insulation, heat insulation and heat resistance of cars, boats, aircrafts and other parts; 6. Sound insulation for the inner core of mufflers of automobiles and motorcycles And engine noise reduction; 7. Thermal insulation of colored steel plates and interlayer insulation of wooden structure houses; 8. Thermal and chemical pipeline insulation, thermal insulation effect is better than general insulation materials; 9. Air conditioners, refrigerators, microwave ovens, dishwashers, etc. Insulation and heat insulation of electrical siding in household industry; 10. Other occasions where heat insulation, heat insulation, fire prevention, sound absorption and insulation are required.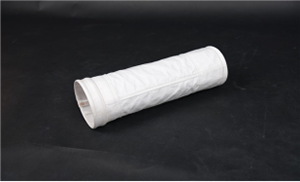 PTFE needle punched felt is a kind of fiber with extremely stable chemical properties. Its characteristics are as follows: 1. Continuous working temperature is above 250 degrees, instantaneous temperature is 280 degrees. 2, completely afraid of acid and alkali and oxidation, almost non-flammable. 3. The only fiber that will not age. 4. It meets very severe working conditions and has a very long service life, usually more than 4 years. 100% PTFE needle felt felt is mainly used in chemical industry, waste incineration, high temperature resistant liquid filtration, etc., and maintains good chemical stability under various complicated working conditions. Acrylic Needle Felt is a fine fiber cloth with non-woven needle punching process that uses strong acrylic fibers staggered and uniformly spaced. The surface is treated with hot rolling and scorching to make the surface smooth and smooth, and it is not easy to be blocked by dust. The filter material has large voids, good air permeability, and strong chemical stability. It can not only filter normal temperature gases, but also filter medium temperature gases (150 ° C). It is also an ideal choice for acid and alkali corrosive gas conditions.
Recommended by Jiangsu Fengxinyuan Environmental Protection Group Co., Ltd.
Application areas: 化工 电子 食品饮料 金属加工 石化 油漆和瓷漆 微电子 制药 树脂塑胶 油墨和涂料 水处理 Automotive industry chemical electronics food beverage metal processing petrochemical paints and enamels microelectronics pharmaceutical resin plastic inks and coatings water treatment
Long tail words often searched by users: 生产厂家 价格 品牌 厂家直销 批发 公司 厂商 供应商 Manufacturers manufacturers prices brands manufacturers direct sales wholesale companies manufacturers suppliers
Brands of Jiangsu Fengxinyuan Environmental Protection Group cover cities: Shijiazhuang, Tangshan, Qinhuangdao, Handan, Xingtai, Baoding, Zhangjiakou, Chengde, Langfang, Hengshui, Shanxi, Taiyuan, Datong, Yangquan, Changzhi, Jincheng, Shuozhou, Xinzhou, Jinzhong, Linfen, Luliang, Yuncheng, Inner Mongolia, Alashan League, Xing'an League, Xilinguole League, Hohhot, Baotou, Wuhai, Chifeng, Tongliao, Ordos, Hulunbuir, Shenyang, Dalian, Anshan, Benxi, Dandong, Jinzhou, Fuxin, Liaoyang, Tieling, Chaoyang, Huludao, Jilin, Changchun, Siping, Tonghua, Baishan, Liaoyuan, Baicheng, Songyuan, Yanbian, Heilongjiang, Harbin, Qiqihar, Mudanjiang, Jiamusi, Daqing, Jixi, Shuangyashan, Yichun, Qitaihe, Hegang, Heihe, Daxinganling, Xiamen, Zhangzhou, Quanzhou, Sanming, Putian, Nanping, Longyan, Ji'an, Ganzhou, Jingdezhen, Pingxiang, Xinyu, Yingtan, Liaocheng, Laiwu, Kaifeng, Luoyang, Nanyang, Luohe, Xuchang, Sanmenxia, Pingdingshan, Zhoukou, Zhumadian , Hebi City, Jiaozuo City, Liyang City, Anyang City, Shangqiu City, Xinyang City Jiyuan, Huangshi, Xiangyang, Jingzhou, Yichang, Shiyan, Xiaogan, Jingmen, Ezhou, Huanggang, Xianning, Suizhou, Qianjiang, Xiantao, Enshi, Shenjiajia, Zhuzhou, Xiangtan, Hengyang, Shaoyang, Yueyang, Changde, Zhangjiajie, Yiyang, Yinzhou, Yongzhou, Huaihua, Loudi, Xiangxi, Hainan, Haikou, Anding, Lingao, Sanya, Chengmai County, Wuzhishan City, Wenchang City, Qionghai City, Wanning City , Dongfang City, Qiongzhongli Miao Autonomous County, Baoting Li Miao Autonomous County, Baisha Li Autonomous County, Changjiang Li Autonomous County, Ledong Li Autonomous County, Lingshui Li Autonomous County, Tunchang County, Liuzhou, Guilin, Wuzhou, Beihai, Fangchenggang, Qinzhou, Guigang, Yulin, Baise, Hezhou, Hechi, Laibin, Chongzuo, Chongqing, Mianyang, Zigong, Panzhihua, Luzhou, Deyang, Guangyuan, Suining, Neijiang, Leshan, Ziyang, Yibin, Nanchong, Dazhou, Ya'an, Guang'an, Pakistan Zhongshi, Meishan, Liangshan, Aba, Deyang, Ganzi, Guizhou, Guiyang, Zunyi, Anshun, Liupanshui, Bijie, Southeast Guizhou, Qiannan Southwest Guizhou, Tongren, Zunyi, Kunming, Qujing, Chuxiong, Zhaotong, Baoshan, Lijiang, Pu'er, Lincang, Dali, Honghe, Nujiang, Wenshan, Dehong, Xishuangbanna, Diqing, Yuxi, Tibet, Lhasa, Shigatse City, Changdu, Linzhi, Shannan, Naqu, Ali, Shaanxi, Xi'an, Tongchuan, Baoji, Xianyang, Weinan, Yan'an, Hanzhong, Yulin, Ankang, Shangluo, Gansu, Lanzhou, Jiayuguan, Jinchang, Baiyin, Tianshui, Wuwei, Zhangye, Pingliang, Jiuquan, Qingyang, Dingxi, Longnan, Gannan, Linxia, Qinghai, Xining, Haidong, Haibei, Haixi, Yushu, Huangnan, Guoluo, Ningxia, Yinchuan, Wuzhong, Guyuan, Zhongwei, Xinjiang , Urumqi, Changji, Yili, Altay, Tacheng, Karamay, Shihezi, Wujiaqu, Turpan, Hami, Aksu, Hotan, Alar, Tumshuk, Kashi, Bayan Golen, Kizilsu Kirgiz, Boltara